Select Vehicle Type
Quick Search
Live Chat
Questions, Advice, Pricing
---
Automotive
Medium Duty
Heavy Duty
---
Help & Info
---
Free Shipping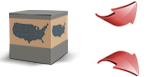 ---
Security
---
Follow Us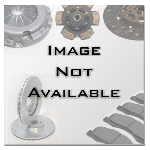 209701-82 New Eaton Fuller 15½ in. (380mm) Pull-Type Solo 2 in. Spline x 7 Spring 4 Ceramic Super Button Clutch Set
Availability: In Stock
List Price: $1,344.39
Sale Price: $960.29
You Save: $384.10 (29%)
Usually ships out in: 1 - 2 days
This is a new Original Equipment Eaton Fuller 15 1/2" Pull Type Clutch Set.

This kit has a Solo self-adjusting pressure plate.

Replaces: 109701-82, 209701-82
Clutch Specifications:

Friction Material:
Disc Size:
Disc Type:
Release Type:
(4) Super Ceramic Buttons per side
15-1/2" x 10T x 2"
Coaxial 7 Spring
Pull
Kit Includes:  Pressure Plate with attached Release Bearing, (2) Clutch Discs, Center Plate

Engine Torque = 1700 lb-ft.

Requires a minimum flywheel bore opening of 9.750"
Shipping Estimator
To see expedited shipping options, enter your "ship-to" info on the left. International customers: Just choose your country and enter your postal code. Ignore the State/Province selection.