Select Vehicle Type
Quick Search
Live Chat
Questions, Advice, Pricing
---
Automotive
Medium Duty
Heavy Duty
---
Help & Info
---
Free Shipping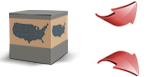 ---
Security
---
Follow Us

Dodge Cummins Turbo Diesel Pickups

Choosing a clutch kit for your
may seem daunting,
but it need not be.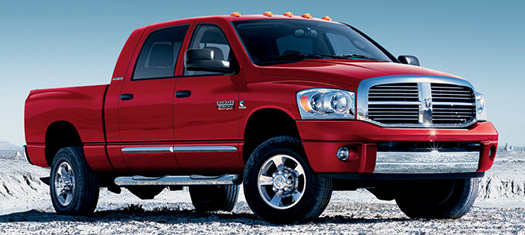 You are at the point where the clutch on your Dodge Ram Cummins Turbo Diesel has worn out and you're looking at your options. You may have modified the engine/exhaust or added a chip to increase horsepower. Perhaps you tend to tow a lot of heavy loads and need something that won't slip in the higher gears? You've seen a lot of different options from several different companies and have gotten a lot of different advice from different sources. Get's a little confusing, doesn't it?

We created the following article with links to the different model years in hopes that it can help you make an informed decision. Please do not hesitate to call us if you would like us to make a recommendation based on your truck and its' intended use.



Let's start by identifying the difference in production
years beginning with late models first


Dodge Ram Series Cummins Turbo Diesel
(May 2005 - 2012 with a Dual Mass Flywheel)

From May 2005 to 2012, Dodge redesigned the Ram Series Cummins Diesel clutch to utilize a Dual Mass Flywheel. This was a due to Mercedes-Benz influence, resulting in the Ram Series Cummins Diesel being fitted with their G56 Transmission. This change in clutch design was to make the truck drive more like a car. The problem with the Dual Mass Flywheel in this pickup is that it is limited by the OE engine torque capacity (ETC) and would tend to wear out in a very short period of time - often less than 40K miles. In a direct response to the failure rate of the Dual Mass Flywheel, Valeo, the original OE manufacturer, engineered a Solid Flywheel Conversion Kit. The Solid Flywheel Conversion kit quickly became very popular with truck owners and also allowed for flexibility in engineering clutch options with increased torque. Beginning 2007, Dodge made the 6.7L (408") Cummins Turbo Diesel as available engine option.

Quick Note: The only downside to converting to a Solid Flywheel is that the engine vibration that diesels tend to produce no longer gets absorbed by the flywheel. The engine vibration is transferred to the transmission and causes "gear rattle". This is only noticeable when the truck is at a stop, in neutral, with the clutch pedal out. As soon as the clutch pedal is applied, the vibration goes away. This is a normal occurrence when doing a solid flywheel conversion. It does not increase gear wear and can be safely ignored. It can be minimized by using additives. For more information, go to this page.
Click here to see all available Solid Flywheel Clutch Kit options
Dodge Ram Series Cummins Turbo Diesel
(1994 - April 2005)

In 1994 Dodge discontinued the D-W Series pickups and introduced the Ram Series 5.9L (359") Cummins Turbo Diesel Pickup (Ram 2500, Ram 3500, and Ram 4500) to take their place. From 1994 to April 2005, the OE clutch setup utilized a solid flywheel, which can be replaced or resurfaced. From 1994 to 1998, the Ram Series came standard with a New Venture NV4500HD 5 Speed transmission which uses a 12¼' clutch. From 1999 to April 2005, Dodge introduced the New Venture NV5600 6 speed transmission option. The 6 speed option was fitted with a 13" clutch which increased the torque from 450 lb-ft. (for the 5 speed transmission) to 600 lb-ft.

Click here to read about the available clutch kit options.

Dodge D-Series (2WD) / W-Series (4WD) Cummins Turbo Diesel
(1988 - 1993)

From 1988 to 1993 the Dodge Pickup fitted with the 5.9L (359") Cummins Turbo Diesel engine had the designations of D-Series and W-Series Pickups. The D-Series (D2500, D3500, and D4500) is a 2 wheel drive (RWD) pickup and the W-Series (W2500, W3500, and W4500) is a 4 wheel drive (4WD) pickup. The D and W Series pickup came standard with a hefty 13"cast iron clutch. LuK took note of the longer shift times of the heavy 13" cast iron clutch and subsequently designed a less expensive 12¼" stamped steel clutch that bolts to the existing flywheel without modifications and achieves identical torque (450 lb-ft.) as the original 13"clutch. While the 13" cast iron clutch is still available, the stamped steel version has gained the greater market share for these model years. The LuK design also allowed aftermarket manufacturing companies flexibility in engineering clutches for increased torque applications.

Click here to read about the available clutch kit options.